Hardscaping Lacey, WA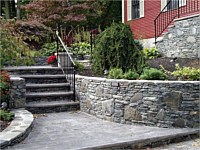 Hardscapes make a landscape more functional and attractive, which is why they are a must-have in any outdoor improvement project. Handsome patios, functional outdoor fireplaces, and similar structures are what make outdoor spaces more fun to spend time at. And when it comes to designing and building these outdoor features, no other company does things better than Aquastone Landscaping.
With over two decades of relevant experience serving the cities of Lacey, Turnwater, and Olympia, we possess great advantages over our competitors. We know the best practices in hardscaping and can use our industry knowledge and skills to create durable and stunning outdoor structures that you can be proud of. Call our hotline at (360) 754-9835 for a free cost estimate. We'd be happy to answer your queries and tell you how we can realize your dream hardscapes.
Hardscaping Projects that We Can Handle
We can create practically all kinds of hardscapes that our clients could possibly need. Among the hardscaping projects that we can handle are: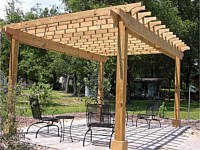 Patios
Walkways
Retaining walls
Driveways
Sitting walls
Decks
Garden steps
Plant boxes
Perimeter walls
Pillars
Other Hardscapes that We Build
Aside from the ones mentioned, we can also design and build other hardscape amenities that will improve your landscape's beauty and functionality. We can install fire amenities such as fire pits and fireplaces and water features such as koi ponds, fountains, and mini waterfalls. We have created many of these awesome hardscaping features across Lacey, WA and other areas that we serve.
Expertly Designed and Built Hardscapes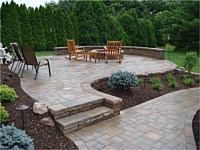 Our company values our clients' dreams and right to get hardscaping features that meet and even exceed their expectations. One way we ensure exceptional outcomes is by employing builders and designers who have a solid portfolio. Accordingly, all the hardscapes that we handle are guaranteed to be designed and built by expert crews. Our personnel are certified, licensed, and professionally trained. They also possess great working ethic, which is why all our previous clients love working with them. Simply put, we have some of the nicest, most skilled, and most creative landscape crews you can possibly hire.
Hardscapes Built to Last
One thing that makes us stand out among all other hardscaping companies is our ability to build long-lasting hardscapes that are also absolutely attention-grabbing. The main reason why we're able to create durable hardscape amenities is by using the finest materials that our partners supply us with. We know from experience that scrimping on the materials is the easiest way to botch an installation project, so we make it a point to get the best supplies that we can find. From pavers and blocks to natural stones, you can expect that we'll use the best quality materials for your desired hardscape amenities.
Hardscaping Services that You Can Afford
Are you worried about paying too much for our hardscaping services? Well, worry not since we actually offer very competitive rates for our services. You can even ask us for a free project cost estimate so you will be fully apprised of the budget that you have to prepare for your desired hardscapes. Many of our past clients in Lacey and nearby areas specifically point out our competitive pricing as among the main reasons why they chose to hire us. Add to that the great results that we can provide to you and you have a winner.
Call us soon.