Landscaping Company Olympia, WA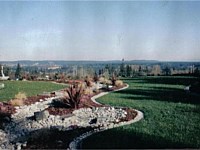 Aquastone Landscaping is a trusted landscaping company in the greater Puget Sound Area, particularly in Olympia, Turnwater, and Lacey, WA. Since we opened for business in 1991, we have successfully handled and completed hundreds of projects that include simple design jobs to challenging installation tasks. In all these, what stood out were our unquestionable adherence to best practices and our commitment to making all our clients satisfied with the results we provided. If you're the type who doesn't settle for anything less than perfect, then we're the company for you.
Proven Results
We never do just lip service but prove our expertise through results that can be seen. Accordingly, we have a long list of completed projects in the areas we serve, particularly in Olympia, WA. From simple landscaping projects in residential areas to commercial and public landscapes, we have used our decades of experience to create exceptionally functional and aesthetically superior landscapes for our valued clients.
Accordingly, we have created some of the most stunning landscape amenities anywhere in the state:
Patios
Fireplaces and fire pits
Outdoor kitchens and BBQs
Arbors
Pergolas
Fountains
Retaining walls
Gazebos
Decks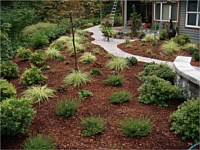 As a landscaping company, our ultimate aim is to render the results that our clients have in mind and exceed their expectations when we can. And based on the overwhelming approval of our past clients, we're certain we're doing just that.
Complete Landscaping Resources
Creating exceptional landscapes for clients in Olympia and nearby areas is never an easy task. One requisite is to have complete resources such as simple tools like spreaders and trimmers to heavy-duty equipment like riding mowers to grading equipment. Throughout our decades of existence as a landscaping company, we have always managed to complete our projects without delays and with results that clients were happy about. Aside from equipment, we also have supplies and materials ready, which makes it possible to cater to our clients' needs the soonest time possible. All these make us very effective in serving our clients across Washington.
Personalized Services for Clients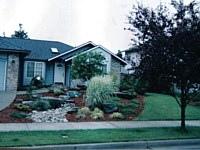 We know how much our clients want a landscape that is truly unique and represents their lifestyle and personality. With this knowledge, we have always made sure that we follow our clients' specifications down to the smallest details. We are a landscaping company that offers personalized landscaping services to all clients, with the ultimate goal of making their property stand out for uniqueness.
Experienced and Licensed
When hiring, property owners should only choose a licensed and experienced landscaping company like us. By getting the services of certified professionals, you can expect great quality services and outstanding work outputs. Through the years, our company has been the go-to guys for clients who want nothing but the best. With 26 years of experience and counting, we possess a deep level of landscaping knowledge that allows us to fully discern what clients need and then subsequently offer them their desired results. We are consummate workers who work hard and smart to achieve excellent work quality. We don't declare a project done unless we're 100 percent satisfied. Our ultimate goal is to make our clients smile the first time they see the finished project.
If you wish to learn more details about our landscaping services, please dial (360) 754-9835.